Welcome back to the place where the hottest lesbians love having their pussy fist fucked. We have threes naughty babes in this scene who are ready to do some really kinky things. Two of them are sharing the same apartment and one of their friends came in visit. After spending a whole day together the babes decide to watch a movie. One of them thinks that it would be fun if they watch some porn so they chose to watch a lesbian sex movie.
After watching a hot babe getting her pussy fist fucked, the naughty babes get really horny and one of them confesses that she always wanted to get fist fucked. As you can see they decide to fist fuck one another and they get naked and ready to play. After licking each others pussy they get dripping wet and ready to fist fuck one another. The best part of this scene is when the hot brunette starts fist fucking the two pussies in the same time. She is clearly the dominant one and she loves making her friends scream.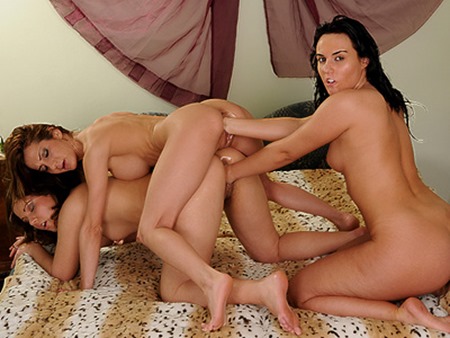 Watch this naughty babe fist fucking two wet pussies!